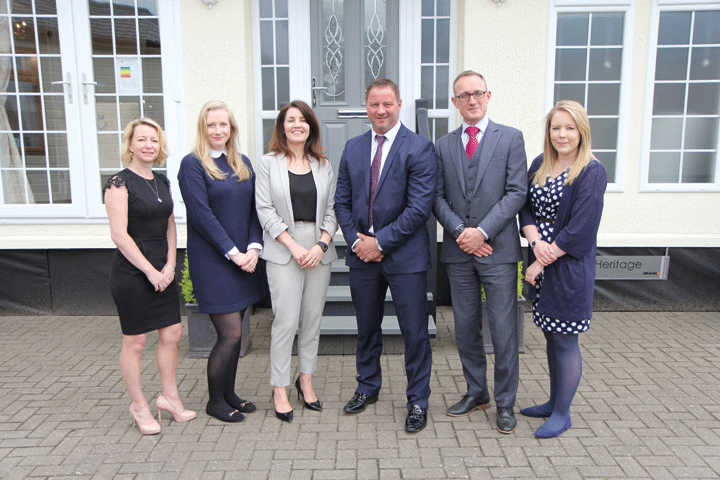 Omar Group is delighted to announce its sales team has expanded to further strengthen customer relations, old and new. Under the direction of sales and design director, Peter Berwick, new faces Jennifer Hughes (area sales manager, south/south-east) and Sophie Sharman (area sales manager, Midlands and Norfolk) join Daniel Evans (area sales manager, west) and Donna Christie (area sales manager, north). Claire Tallon (retail sales and showground manager) will now look after trade customers in the Suffolk and Cambridgshire areas in addition to the group's retail customers. Nathalie Montague has been promoted to design manager.
Jennifer Hughes joined the company in March, having spent 13 years based in Wales with Lloyds Caravans. An extremely experienced sales professional, prior to joining Lloyds Caravans, Jennifer also worked on parks, so is well-known and respected in the industry.
Sophie Sharman, the newest member to the team, joined the company in April. Another familiar industry face, Sophie previously worked for Kelsey Media as advertising sales manager for PH&HC's sister title Holiday Living. Sophie brings a wealth of experience and exceptional customer service skills to Omar.
Nathalie Montague has been involved in product development and interior refreshes for some time, so a natural progression to design manager comes as no surprise. Nathalie's flair for design has shone through in, not only the launches of the Allure and Spinney, but also in refreshes such as the Contemporary, Dorset, Summerhouse and Ikon. Nathalie will support Peter Berwick, group sales and design director, with product range development, while also providing a bespoke design service – a new offering brought about through a growing requirement for exclusive designs.
Peter commented: 'With the addition of Jennifer and Sophie to the team and Nathalie's move to design manager, our sales function has never been so strong.
'Alongside the fantastic work of our retail sales department and the exceptional support from our sales office, we are now better placed than ever to not only deliver our customers expectations, but to exceed them.'
For more information call the Omar team on 01842 810 673, email sales@omar.co.uk or visit www.omar.co.uk.