As we get set for 2022, and what promises to be a fantastic year for the park home community, we thought it would be as good a time as any to roll out some exciting changes to your favourite magazine…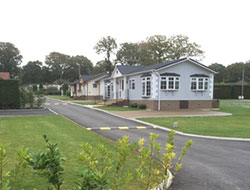 From our January 2022 onwards, we will be called Park Home & Holiday Living. After much deliberation, we feel the move better reflects the contemporary scene and, of course, strengthens the brand association with our quarterly sister title, Holiday Living.
As well as the name change, we've also had a design refresh – updating and improving many of your best-loved features in the process. Don't worry, you'll still get all the usual great park profiles, home reviews, legal help, specialist suppliers and services and over-50s lifestyle content as before – only it will be even easier to navigate your way around and provide you with a more enjoyable read!
Here are some of the highlights from your January 2022 issue:
All the UK's latest new and refreshed model park homes and lodges in our New Model Homes special.
In-depth residential park content including a special focus on Herefordshire and profiles on sites in Sussex, Kent, Cambridgeshire and Lincoln
Real life stories from park home owners explaining just why they made the move.
Expert buying advice and specialist legal help.
New and improved holiday park and home content, including a bigger and better dedicated section.
---
Park Home & Holiday Living January 2022 issue will be published on Friday 17th December. Never miss a copy, by subscribing at: https://shop.kelsey.co.uk/subscription/PKH
---