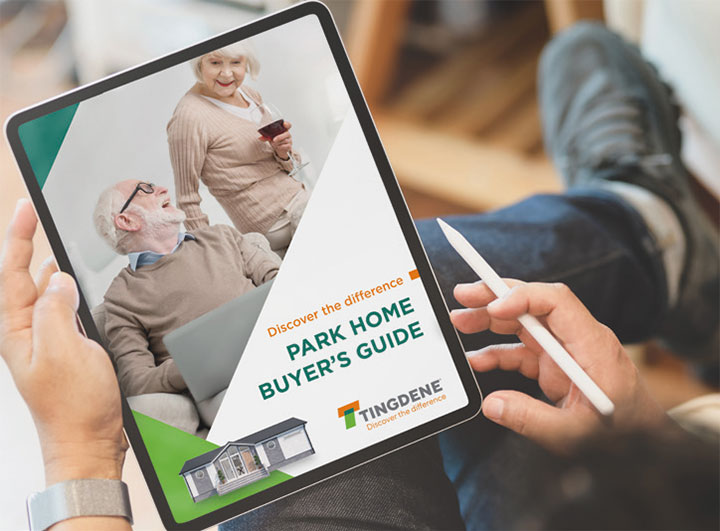 We find out about a new tool from one of the UK's leading park and leisure home manufacturers
Tingdene Homes has released a park home buyer's guide that's packed with knowledge and advice based on more than 50 years' industry experience.
Since 1969, Tingdene has built a reputation as one of the UK's leading manufacturers of residential park homes and holiday lodges.
If you have been thinking of purchasing a residential park home, but are not sure where to start your buying journey, or don't know much about park home living, this could be the perfect guide for you.
Inside, you get a step-by-step guide that makes planning your move to a park home super stress-free. This includes key information and advice on:
● Planning for retirement;
● Buying a park home;
● Buying a home for your own land;
● Choosing your location;
● Discovering your dream home;
● Arranging your finances;
● Customising your home;
● Tingdene's manufacturing process;
● Making your move;
● Insuring your park home; and
● Aftercare.
Get your hands on this informative guide by downloading the PDF version online, printing it out or head over to Tingdene's indoor showroom, based in Wellingborough, to pick up a copy.
While you're there, why not have a look around the showroom to explore the company's beautiful collection of park homes? There's no better way to get excited about moving to a park home than to see one in person. Imagine yourself creating longlasting memories in your new home!
Find out more
Tingdene Homes is one of the UK's leading manufacturers of park homes and holiday lodges. A proudly independent business, its continued success is built on an unwavering commitment to quality and innovation, with a proven record spanning more than five decades.
Based in Northamptonshire, Tingdene employs 220 people and is a steadfast and long-standing supporter of British manufacturing. All homes and lodges are constructed to BS: 3632 standards in its state-of-the-art production facility, positioned just a stone's throw from its head office and showroom, which remains the UK's only permanent indoor exhibition space for park homes and holiday lodges.
Tingdene's market-leading collection of park homes and holiday lodges is continually refreshed with new design-led introductions that embrace the latest developments in sustainability and performance. Guests are invited to discover the 'Tingdene Difference' with several designs displayed at any time within Tingdene's refurbished and fully accessible showroom.
---
For further information, please contact the friendly Tingdene team on hello@tingdene.co.uk or call 01933 230 130.