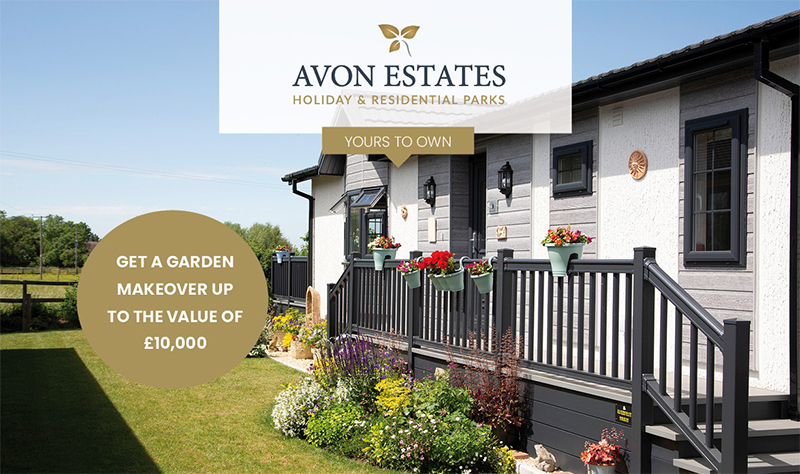 Residential, holiday and touring park owner, Avon Estates, is running open days at two of its Warwickshire parks, Welford Chase and Marston Edge, this month.
The open days will give visitors the opportunity to take a tour of stunning park homes, while enjoying refrreshments. Avon Estates is also offering an exclusive offer, whereby where you can have a full garden makeover up to the value of £10,000 if you put down a deposit at the open days.
Welford Chase is a beautiful riverside development set in the charming village of Welford-on Avon. Located only five miles from Stratford-upon-Avon, with lovely village pubs, a deli and butcher on its doorstep, it is the perfect place to enjoy a gentler pace of living, amongst a warm and welcoming community.
Marston Edge is a lovely retreat located amongst the picturesque rolling countryside offering a luxury lifestyle for the over 50s. Situated on the border of the Cotswolds, with Stratford-upon-Avon within easy reach, this is the ideal place to enjoy the peaceful surroundings amongst a friendly close-knit neighbourhood, whilst having the main amenities on its doorstep, including a post office, leisure centre, pubs and local shop.
---
FURTHER INFORMATION
Welford Chase: Friday 10 & Saturday 11 September, 10am-4pm
Welford Chase, Binton Road, Welford-on-Avon, Warwickshire, CV37 8PN
Marston Edge: Friday 17 & Saturday 18 September, 10am-4pm
Marston Edge, Lower Quinton, Warwickshire, CV37 8LJ
Find out more: avon-estates.co.uk/open-days
Tel: 01789 581 007