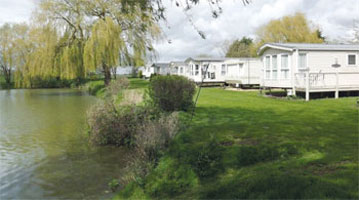 It must surely be the dream of most fishermen, or fisherwomen, to be able to holiday next to their favourite angling spot, enjoying luxurious accommodation. Just imagine being able to just wake up, walk out your front door, and within minutes be sitting back and relaxing while casting off.
Well, now you can make that dream come true and purchase your very own holiday home and fish for 12 months of the year at your leisure.
Close to the Norfolk border in Cambridgeshire, Pisces Country Park has luxurious holiday homes for sale, even offering finance available on all homes.
The park boasts three different fishing lakes on its 20-acre site, two stocked with a mixture of different types, including carp and roach, with the third lake offering silver fish only.
For more information, check the website (www.piscescountrypark.co.uk) or call on 01354 610 257.