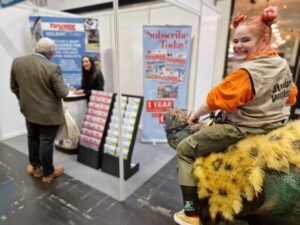 Join the UK's premier event for holiday park and resort professionals at the NEC Birmingham this November 15th and 16th. Whether you're a seasoned industry player, or exploring the idea of starting your own business, the Holiday Park and Resort Innovation Show is the place to be.
Register for your free ticket at holidayparkshow.co.uk.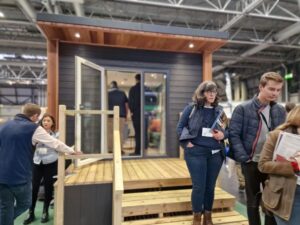 Building on the success of previous years, the 2023 event promises to be the best yet, with visitors getting the opportunity to explore a large exhibition space that spans two halls and showcases an extensive range of products and services essential for building successful holiday businesses, as well as getting valuable updates and inspiration from the show's insightful speaker programme.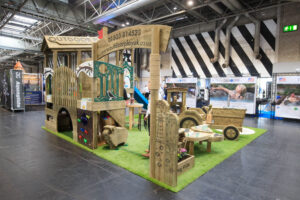 The event will once again run concurrently with three other shows – Farm Business Innovation, Family Attraction Expo, and Leisure Food & Beverage Expo. Together, the four shows form the largest event for businesses in the fields of land, leisure, and tourism.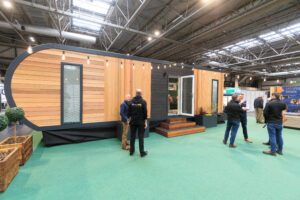 EXHIBITOR SHOWCASE
Immerse yourself in a world of cutting-edge innovation, with more than 400 exhibitors across the four shows showcasing tailored products and services designed to meet your unique business needs. With confirmed exhibitors including Hoseasons, TouchWood Play, the British Holiday & Home Parks Association, Tiny House Pro, Creative Play, Cubicle Works, Clear Sky Safari Tents, Innovative Leisure, Victory Leisure Homes, Volta Compliance and Go Low Carbon, every aspect of providing a first-class holiday experience will be covered – from planning consultancy and booking management software, to safari tents, outdoor play equipment and washroom solutions.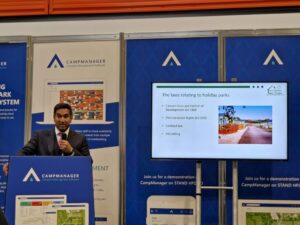 Seminar highlights
The extensive seminar schedule across both days of the show features experts from a wide range of specialisms sharing top tips and advice for start-ups and existing businesses. Across both the Keynote Theatre programme – sponsored by Cottages.com and Hoseasons – and the Seminar Theatre – sponsored by Maxxton – you can hear from dozens of industry experts across 140 sessions.
Speakers this year include Luke Hansford from Cottages.com, who will share valuable insight on how to maximise your income through holiday letting. Don't miss Ibraheem Dulmeer from Holiday Parks Law explaining the intricacies of Holiday Park Law – a session not to miss.
"We'll share the latest industry trends and present real-life case-studies from landowners who we've helped make a profit from diversifying into holiday letting," says Luke.  "Whether you have years of experience or are just considering taking the plunge into holiday letting, our market insight can be valuable for everyone."
Gillian Hare and Brodie Farrow of Pitchup.com will reflect on post-pandemic trends.
"Rather than representing a one-off peak, the pandemic kickstarted a legacy of outdoor holidaying that will continue to benefit the industry for years to come," says Gillian. "We'll talk about emerging trends and provide tips on how you can successfully ride the new wave of outdoor tourism, including case studies from those that have been there and done it."
Other speakers include Dawn Bee from Netguides, who will discuss the benefits of booking system data analysis, Andreas Kuesters of Wibit Sports will share how their water-based sports parks have provided great returns all over the world, and Tom Foster of Stemy Energy will discuss the hot topic of electricity consumption, and how to monetise flexible energy use.
Full details of the speaker programme are available on the show website holidayparkshow.co.uk.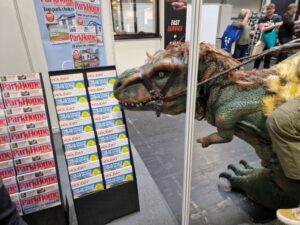 WHY VISIT HOLIDAY PARK & RESORT INNOVATION?
Verity Hyland, Events Director for Agriconnect, explains why Holiday Park & Resort Innovation is the must-attend industry event.
"As the UK tourism industry continues to thrive, many business owners are looking to invest in their businesses with new innovations and diversification options," says Verity. "Holiday Park & Resort Innovation provides a unique platform to learn from a diverse range of experts, connect with like-minded rural entrepreneurs, and acquire actionable takeaways to enhance the profitability and sustainability of your business."
With longer opening times this year from 9am to 5pm on 15th November and 9am to 4pm on 16th November, entry to Holiday Park & Resort Innovation, and the other three events, is free of charge. Simply register at
If you're eager to stay ahead in the industry and unlock the latest trends, innovations and strategies to take your business to new heights, then mark your calendar for 15th and 16th November and see you at the NEC!