The amount of money park home residents pay for gas, electricity and water is sometimes something of a thorny issue. KBG Chambers' Rawdon Crozier and Ibraheem Dulmeer, a solicitor from the Leasehold Advisory Service (LEASE), explore some of the most common problems and outline exactly what you need to know
Utility charges for gas, water or electricity can sometimes become a source of disagreement between residential occupiers of park homes and site owners. Questions can arise as to whether they can be charged as a separate item over and above the pitch fee. Or whether any charge can be made for the costs of administering the supply of utilities?
In the event of a dispute, or any uncertainty, the first port of call should be your written agreement, or written statement. You should check whether the agreement refers to a separate charge for utilities. If this is the case, it may state that any charge in respect of electricity, gas, water, telephone and other services, should be proportionate to the use by the park home owner; in other words a pro-rata calculation.
In addition to this, you must check whether the agreement expressly provides that the pitch fee includes any utility charges, for example, sewerage charges.
If the agreement does not expressly make provision for such a charge, the site owner would not be able to recover any additional amount towards sewerage charges within the pitch fee. Remember: any straightforward flat rate pitch fee will include an element of profit for the site owner, and an element of the site owner's costs, so if the site owner is meeting such charges out of a flat rate pitch fee, a reduction in that pitch fee could not be secured because sewerage or any other service was not expressly mentioned.
Express and implied terms
A well-drafted written agreement or statement ought to set out very clearly what the pitch fee covers, and whether any services are being provided at an additional cost, but however the express terms are drafted, they can be subject to implied terms. Two types of implied term can be found in pitch agreements or written statements in relation to residential park homes.
Firstly, terms can be implied by the general law to make a contract workable, but the circumstances in which they can be implied are quite limited.
Secondly, there are terms implied by statute, which, generally, cannot be overridden, even by the express terms of the agreement. Indeed, section 2(1) of the
Mobile Homes Act 1983, specifically prevents express terms overriding terms implied by the Act.
In relation to utilities, for example, paragraph 22(b) of the Mobile Homes Act 1983 also provides:
'The owner must…
(b) if requested by the occupier [park home owner], provide (free of charge) documentary evidence in supportand explanation of:
(ii) any charges for gas, electricity, water, sewerage or other services payable by the occupier to the owner under the agreement; and also:
(iii) any other charges, costs or expenses payable by the occupier to the owner under the agreement.'
---
INFO POINT
Rawdon Crozier is a barrister and mediator practising from KBG Chambers
(www.kbgchambers.co.uk; 0845 308 155, clerks@kbgchambers.co.uk).
Ibraheem Dulmeer is a solicitor with the Leasehold Advisory Service (LEASE). LEASE provides free advice on park home matters. Please contact LEASE on 020 7832 2500 or info@lease-advice.org.
The website www.lease-advice.org also has advice and reports of Tribunal decisions.This article is not meant to describe or give a full interpretation of the law; only courts or tribunals can do that.
If you are in any doubt about your rights and duties then seek specific advice.
The law discussed in this article pertains to the English and Welsh jurisdiction only. The law stated in this article is accurate as of 12 January 2017.
---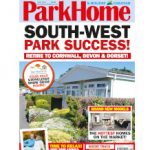 Read the full story in the June 2019 issue of Park Home & Holiday Caravan