The Leasehold Advisory Service's Anna Tomasik and Tamika Chingandu explain the procedures a site owner must follow in order to terminate a park home owner's Written Agreement and remove them from the park.
The Written Agreement sets out the contractual terms between the site owner and the home owner. The terms comprise of Express Terms and Implied Terms. Express Terms are terms that have been specifically agreed between the site owner and the home owner.
The Implied Terms cannot be varied or changed contractually, as they are defined by statutory law. The site owner's rights of termination are included within the Implied Terms.
This article looks at circumstances which can give rise to the termination of a Written Agreement and the procedure which must be followed by the site owner in the event of a breach of agreement by the home owner.
It is important for both site owners and home owners to be aware of the circumstances in which a park home agreement may be terminated.
WHEN CAN AN AGREEMENT BE TERMINATED?
There are three instances in which an agreement between a home owner and site owner may be terminated. These are:
1. Failure to occupy a home as only or main residence;
2. Breach of agreement;
3. The home is having a detrimental effect on the amenity of the site.
FAILURE TO OCCUPY A HOME AS MAIN RESIDENCE
There is a legal requirement that a park home owner must be living in their park home as their main or only residence. If the home owner decides to move from the property, it must be sold; otherwise, they would be in breach of the agreement. A typical example is a single home owner who permanently moves into a residential care home. If a park home is left unoccupied, the site owner may also apply to the court to terminate the agreement. The site owner would need to consider factors such as the home owner's intention to sell the home. If an application is made, the court has to decide whether it is reasonable to terminate the agreement. The court will consider all circumstances including the length of time that the home has been unoccupied.
Info Point
For more information, please contact LEASE by telephone on 020 7832 2525 between the hours of 9am to 5pm (Monday to Friday).
This article is not meant to describe or give a full interpretation of the law; only the courts can do that. If you are in any doubt about your rights and duties, please seek specific advice. The law discussed covers matters pertaining to English law only.
---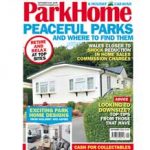 Read the full story in the September 2018 issue of Park Home & Holiday Caravan