Do you have proper security of tenure on your park home site? The Leasehold Advisory Service's Anna Tomasik and Kemi Adedeji look at how and the Mobile Homes Act 1983 is applied to this issue in light of Romans Park Homes Ltd v Hancock
The law gives a number of rights and protections to park home owners who occupy their home as their only or main residence, if it is situated on a "protected site".
A protected site is a site where the relevant planning permission or the site licence allows the land to be occupied wholly, or in part, for year-round residential use.
These rights include security of tenure, i.e. the right to keep your home indefinitely on the site, or for as long as the site owner's planning permission or right to the land lasts. If there is a time limit, the site owner must put this in the pitch agreement.
Holiday home sites do not have the protection of the Act, so they do not have security of tenure. But what about mixed use sites? Are they classed as protected sites?
This question was considered in the case of John Romans Park Homes Ltd v Hancock.
BACKGROUND OF THE CASE
The site contained a mix of residential and holiday homes. Some caravans or chalets were occupied permanently as main residences whilst others were occupied as holiday homes. The planning permission and licensing agreement for the park did not specify which area of the park qualified for which use nor excluded either use from any section of the park.
The site owner, John Romans Park Homes Ltd, sought a possession order against the residents and argued that the residents' pitches were not protected under the 1983 Act, as this would have meant more fully residential homes on the park than was permitted by the planning permission.
The respondents, Mr and Mrs Hancock, were seeking security of tenure and a pitch agreement  from the park site owner, arguing that they should be able to stay on the site for an indefinite period.
INFO POINT
Anna Tomasik and Kemi Adedeji are legal advisers and park homes specialists with LEASE. The Leasehold Advisory Service (LEASE) provides free advice on residential park home matters. If you have any questions regarding the information in this article, contact LEASE on 020 7832 2525 or email: info@lease-advice.org.
Please note that the information provided in this article serves as a useful introduction on residential park homes. Please note that this is not intended to be a comprehensive guide. If in doubt, seek specific advice from a specialist solicitor or Direct Public Access barrister.
This article is accurate as at 28 January 2020.
---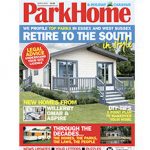 Read the full story in the March 2020 issue of Park Home & Holiday Caravan
---