Ibraheem Dulmeer, a park homes barrister and mediator at Normanton Chambers, explains how he can help with your legal issues…
It strikes me that many people do not realise that they can go directly to a barrister if they have any legal problem. Direct access enables a member of public to work directly with a barrister rather than going to a solicitor first.
I have advised thousands of people involved in the park homes and leasehold worlds and the one thing they all want is cost effective legal advice. Whether you are a park home resident or site owner, direct access may have the answer.
WHAT CAN I USE A PARK HOMES BARRISTER FOR?
You might instruct a barrister directly to (non-exhaustive):
● Discuss your options in a meeting using Zoom or Skype (this can be in a group or individually)
● Draft letters for you
● Give you written advice about your case
● Give you an opinion about your case
● Draft court or tribunal paperwork
● Represent you in court or tribunal
● Help with buying your new or pre-owned home
When you have a legal issue, you may want to get advice on how to deal with the matter. In such a situation you don't need a solicitor, you can go directly to a barrister.
Ultimately, you should instruct someone with park homes law knowledge and experience to deal with your legal issues.
DIRECT ACCESS ENGAGEMENT
The main difference between instructing a barrister and a solicitor is that, generally, a solicitor will enter into a retainer to litigate a case, while a barrister under direct access undertakes bespoke work that is governed by the client care letter. This means that a barrister will not necessarily do all of the work relating to your matter.
---
INFO POINT
Ibraheem accepts instructions on direct access. You may obtain a quote by contacting him by telephone on 07939 259924 or by email on info@ibraheemdulmeer.com. You can also contact him using his website: www.parkhomeslaw.com. Ibraheem Dulmeer is a barrister and mediator at Normanton Chambers, 218 Strand, London, WC2R 1AT. He is a member of the The Institute of Residential Property Management and an associate member of the Royal Institute of Chartered Surveyors. He is also an Honorary Consultant for the Federation of Private Residents' Associations. The information provided in this article serves as useful guidance. Please note that this is not intended to be comprehensive.
---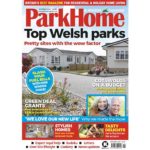 Read the full story in the November 2020 issue of Park Home & Holiday Caravan