The Leasehold Advisory Service's Richard Hand and Anna Tomasik explain more about Qualifying Residents' Associations…
Residents who live in mobile homes as their permanent homes on a park home site have the right to set up a Qualifying Residents' Association (QRA).
A QRA has certain rights such as being consulted on proposed changes to operation and management of the site as well as improvements. Forming a QRA will allow residents to speak with a stronger, united voice whilst not precluding additional representation from individual residents.
From a park owner's perspective, a QRA may simplify communication during the consultation process.
This article outlines the conditions and procedures required to set up such an association.
The recognition procedure differs between England and Wales as outlined below.
CONDITIONS
In order to become a QRA there are conditions that must be met. These are laid down in the Implied Terms* of the written statement in England and in section 61 of the Mobile Homes (Wales) Act 2013 in Wales) and are as follows:
● The association must represent the owners of the homes on the particular site.
● At least 50 per cent of those living in the homes on the site must be members of the association. In establishing the percentage of residents, each home is considered as having one person living there. If there is more than one person living in the home, the person whose name appears first on the written agreement is the one who would count in working out the 50 per cent however both residents can join the association.
● The association must be independent from the site owner and have no links to any of their agents or employees, who are excluded from membership.
● Membership must be open to all residents who live in homes on the site.
● The association must keep an up-to-date list of members which is open for the public to inspect, together with the rules and constitution of the association.
● The association must have a chair, secretary and treasurer who are elected by and from among the members.
• Apart from administrative decisions taken by the chair, secretary and treasurer, decisions are taken by voting. In any ballot, only one vote can be allowed for each home. (So, if there are two or more members living in the same home, they must decide between themselves how to use that vote.)
* The Implied Terms in Part 1 of Schedule 2 to the Mobile Homes Act 1983 in England insert terms into all pitch agreements/written statements by operation of law).
---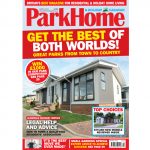 Read the full story in the March 2019 issue of Park Home & Holiday Caravan