The Leasehold Advisory Service's Victor Munis takes a look at some of the issues surrounding site rules and unpicks exactly what you need to know…
A site rule affecting a mobile home is an express term of each agreement between the site owner and the park home owner on a protected site. A protected site is one where there are no restrictions concerning the site licence or planning permission.
WHY HAVE RULES?
Site rules are often in place to reinforce good management of a site and to encourage communal cohesion. Although it is not mandatory to have site rules, they are intended to make sure that everyone living on the site is complying with a collective standard.
With site rules in place, disputes between residents can often be more easily remedied, or avoided altogether. Site rules typically cover: car parking arrangements, permissions to have pets, or the required age of residents on the site.
WHAT HAS CHANGED?
In 2014 the laws changed regarding the procedure for making, varying and deleting site rules. The new procedures for England are set out in the Mobile Homes Act 2013 ("the Act") and Mobile Homes (Site Rules) (England) Regulations 2014 (the Site Rule Regs") which came into force on 4 February 2014 and involve all site owners being required to consult with residents if they propose to implement existing or new site rules.
In Wales similar rules apply. They are contained in section 52 of the Mobile Homes (Wales) Act 2013 (the Wales Act) and in the Mobile Homes (Site Rules) (Wales) Regulations 2014.
A site owner is not under any legal obligation to introduce any rules onto a site but if he/she chooses to do so, a process of consultation will need to be followed.
EXISTING RULES
From 3 February 2015 all site rules existing before that date became null and void.
To make, vary or delete rules on the site the owner must now follow the consultation procedure below:
SITE RULES CONSULTATION PROCEDURE
The procedure involves the service of a document called a Proposal Notice. This is a prescribed form which has to be completed (please see LEASE website: 'Making, varying or deleting site rules – Schedule 1') and served upon each resident. The residents will have to ensure that the site owner receives their views within 28 days from 'date of deemed service' of the notice to put forward their views. The 'deemed date of service' is the date when the notice is treated as being served. The notice may be delivered by post or by hand. If by hand, the 'deemed date' will be the same date it was delivered, if it was before 4.30pm. This means that if delivered by hand on 1 April at 9am, the site owner must receive any comments by 29 April. If delivered by post, the 'deemed date of service' is the second day after it was sent. Once the responses have been received, the site owner has to decide whether to implement the site rules. A Consultation Response Document (please see LEASE website: 'Making, varying or deleting site rules – Schedule 2') is served within 21 days of the last consultation day, even if no responses are received. The residents have to decide whether to agree to the rules.
---
INFO POINT
For further information, please contact LEASE's Park Homes Advice team on 020 7383 2525 between the hours of 9am and 5pm (Monday to Friday).
Alternatively, you can book a park homes outreach event for a group of residents on your site. LEASE typically offers outreach events for groups of between five and 20 residents, but can be flexible if you have a larger group.
At outreach events, a LEASE adviser will usually speak to a group of residents about a specific issue with their park home or on their site.
If you book an outreach event you can choose from three formats:
•Presentations on the law;
•Question and Answer sessions;
•Surgeries for one to one advice.
As LEASE's advisers are currently working from home during the Covid-19 outbreak, all outreach events will take place through video conferencing, using either Skype or Microsoft Teams. If you would like to book an outreach event please call or visit the LEASE website at www.parkhomes.lease-advice.org.
---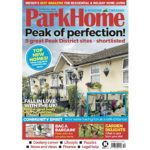 Read the full story in the October 2020 issue of Park Home & Holiday Caravan