Barrister Ibraheem Dulmeer – www.parkhomeslaw.com – answers the first half of ten common residents' questions about park home living…
Those involved in the park home industry often have questions that affect their way of life. Ibraheem has answered five questions that he has dealt with in his practice below and sincerely hopes the reader finds these interesting
and useful.
Q1.The Fit and Proper Person has been a long time coming, when does this come into effect?
A: Regulations were introduced that require a fit and proper person test for mobile home site owners or the person appointed to manage the site unless exempted by the Regulations.
Beginning from 1 July 2021 until 30 September 2021, in addition to sites being licensed it will become imperative that residential sites, operated on a commercial basis are managed by an individual deemed to be "a fit and proper person".
In following the new regulations Local Authorities, where said persons successfully meet the conditions referenced below, will be creating and compiling a register of successful individuals who have passed and met the requirements – 'The Fit and Proper Person Register'.
Q2. How do I check if site rules are legally binding on me as a resident?
A: The law provides that in order for site rules to be recognised and enforceable, all site rules must be deposited with the relevant local authority. However, if a site owner has not adhered to the process under the Regulations and site rules have not been deposited with the local authority, the site rules will not be enforceable. After consulting with park home residents and the site rules being deposited with the local authority, the local authority is required to retain a register of the rules for the specific park site. The local authority must also ensure that the site rules are made available to members of the public during normal working hours and they must also publish the site rules on the internet.
---
INFO POINT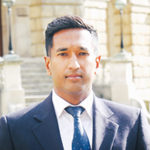 You can contact Ibraheem by submitting an enquiry using his website: www.parkhomeslaw.com
Ibraheem Dulmeer is a barrister and mediator at Normanton Chambers, 218 Strand, London, WC2R 1AT.
Ibraheem can provide you with legal advice required when buying a park home and also advice you on any matter relating to park home laws. Ibraheem accepts instructions directly from the public, as a public access barrister on any park home matter. This means you may instruct him directly whether you are a site owner or park home resident.
Ibraheem can also be contacted by:
Telephone: 07939 259 924
Email: info@ibraheemdulmeer.com
The information provided in this article serves as useful guidance only. Please note that this article is not intended to be comprehensive. If in doubt, you could seek specific advice from a qualified lawyer such as Ibraheem. This material should not be replicated without the author's consent. Ibraheem Dulmeer © 2021
---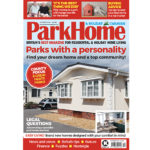 Read the full story in the October 2021 issue of Park Home & Holiday Caravan