We find out how specialist insurance broker Adrian Flux can help protect your mobile home – even if it's for holiday use…
Some people only think about their holiday home when the summer approaches, but Adrian Flux is a specialist home insurance broker providing competitive and comprehensive cover for holiday homes for letting, all year round.
If you are lucky enough to own a holiday home to let, you can enjoy the best of both worlds. You have a welcoming second home for holidays and relaxation, and you can also benefit from fresh income by renting it out when you don't need it. With an opportunity like that you deserve top notch insurance to protect your investment.
Full range of services
Adrian Flux is one of the few insurance brokers to offer a full range of specialist mobile home insurance services — whether the home is just for you or for rental to friends, family and the wider public.
Adrian Flux's home insurance is very competitive — prices start from £150 for annual buildings and contents cover — and you can earn generous discounts if you take out combined buildings and contents cover.
You can save even more on your annual holiday let insurance if you invest in alarms and extra security measures or you are over 50.
OTHER FEATURES OF MOBILE HOME INSURANCE INCLUDE:
Policies for any holiday home, whether unoccupied or let as holiday accommodation.
Portfolio insurance, for those who own multiple properties.
Domestic Assistance Helpline with advice and contact details for tradesmen to effect emergency repairs and maintenance.
Discounts for extra security and alarms.
Discount when you take combined holiday home buildings cover and holiday home contents cover.
Easy payment options.
Money and credit cards cover available (holiday lets excluded).
Bicycle cover (holiday lets excluded).
---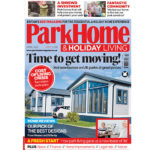 Read more in the April 2022 issue of Park Home & Holiday Caravan