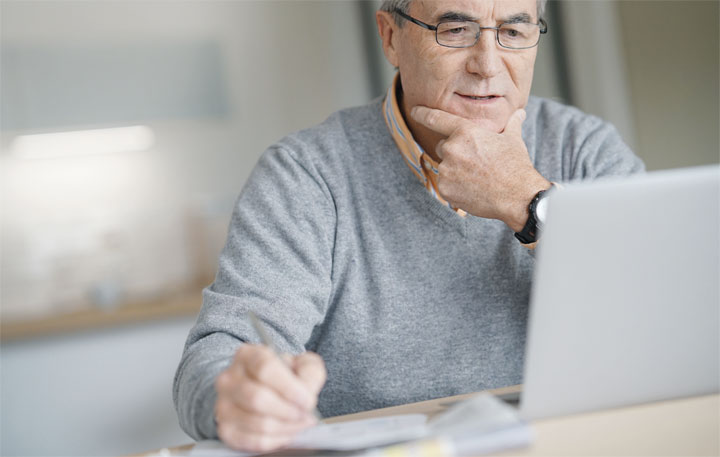 There is an old saying of Scots origin that 'many a mickle makes a muckle'. Roughly translated, it means that if you watch the pennies, the pounds will look after themselves. This month, in association with Barton Group, we look at the many ways to save a few quid by taking up every offer and opportunity out there…
The internet is a great place to start. Honey is a freely downloadable browser extension that, once installed, automatically searches for valid current voucher codes. At checkout stage, it applies the best deal to make sure you don't miss out on any savings.
To start getting vouchers automatically, first, add Honey to your web browser (Chrome, Safari, Firefox, Edge, Opera). A little 'h' button appears in your toolbar.
Shop normally and, when you reach checkout, Honey will pop up and test every available voucher code, applying the codes that save you the most money. It's really that easy.
Honey works on 21,000 stores and seven million currently use it, saving them more than £250 million last year.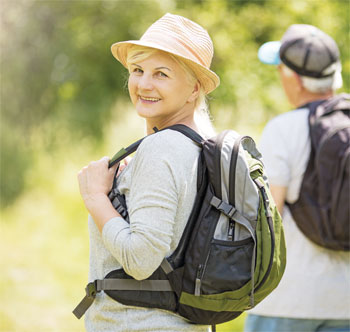 SWITCH YOUR SUPPLIER
Switching bank accounts and energy suppliers is nowhere near as hard as you might imagine. For example, to change energy suppliers, you only need your postcode, a recent energy bill (or ability to answer a few lifestyle and/or home size questions) and about ten minutes. By using an Ofgem accredited energy comparison website like uSwitch, you'll be surprised just how easy it is — and yes, you really can save hundreds of pounds a year by changing energy plans.
Eating out, shopping or a day out
According to Moneywise.com, whether you are eating out, shopping or enjoying a day out, there are plenty of discounts to tempt older customers. Here's some of the site's top tips:
● B&Q's Diamond Club: over 60s get a 10 per cent discount when shopping in store on Wednesdays. New members also get £5 off a £30 shop.
● Boots: Shoppers over 60 with a Boots Advantage card can join More Treats for Over 60s. You'll get 10 points for every £1 you spend (compared to four points per £1 for regular cardholders), plus £25 off glasses at Boots Opticians.
● Specsavers: In addition to a free eye test, Specsavers' customers aged 60+ also qualify for 25 per cent off glasses and lenses.
● Wyevale Garden Centre: The Garden Club loyalty scheme is available to all customers, but over 60s get double points on Tuesdays.
HISTORY AND CULTURE
Over 65s qualify for cheaper membership at English Heritage, which offers unlimited access to more than 400 historic sites across the UK. Single over 65s pay £49 a year, compared to £56 for its standard adult rate. A joint adult membership is £74 compared to £99 for two under 60s. You can bring along the grandchildren for free, too.
National Trust offers a discounted senior membership deal to the over 60s who have been a member of the National Trust for five years out of the last 10.
SILVER SCREENINGS FOR SILVER SURFERS
Many cinemas offer concessionary rates and some do special discounted screenings. The Odeon's Silver Cinema screenings start at just £3 for over-55s. Tea, coffee and biscuits are thrown in before the film.
Picture House chain, which has cinemas across London and in major cities, offers membership packages. For £45 a year, retired members get four tickets for screenings in Picture House's regional cinemas plus £2 off further tickets at any cinema. Added perks are priority booking and 10 per cent off food and drink. The Retired Member Plus package costs £85, offering the same perks but with eight free tickets. Prices rise to £50 and £95 respectively for the London-based cinemas.
Vue offers Senior Screenings at selected cinemas for a discounted price. You need to be over 60 and, although there is no free popcorn, you do get a cuppa and a biscuit.
TRAVEL
Once you are 60 you become eligible for a Senior Railcard. For £30 a year you get a third off all rail travel. If you live in or visit Wales and are aged over 55 you can travel throughout the country by train at discounted rates with an Arriva Club 55 ticket. This offer means that all return tickets in Wales are £27, potentially saving you a lot of money. Senior Railcard holders get a further discount of £1.
Scot Rail's Club 50 is available to everyone aged over 50 and offers 20% off tickets for journeys in Scotland, if they are booked online.
National Express offers a third off its standard coach fares for over 60s. The Senior Coachcard costs £12.50 a year plus £2.50 postage and packaging.
JOIN THE CLUB!
If you're a Club member and qualifying occupant, you can get an additional 25 per cent off club site pitch fees in all seasons except high season with the Camping and Caravanning Club.
Join Britain's walking charity the Ramblers' Association as a lifetime member for £460, instead of £770 if you're aged 60 or over.
Keeping fit for less
Visit your local sports and leisure centre for off-peak or 60 plus discounts on gym, swimming and exercise classes. Many local authorities across the UK offer free swimming to people aged 60 or over.
Better Gyms has reduced membership for seniors. It's open to people aged 60 or over, but in some areas it may be available if you're over 50 or 55.
DW Fitness has reduced 'senior' membership, but only for those aged 65 plus.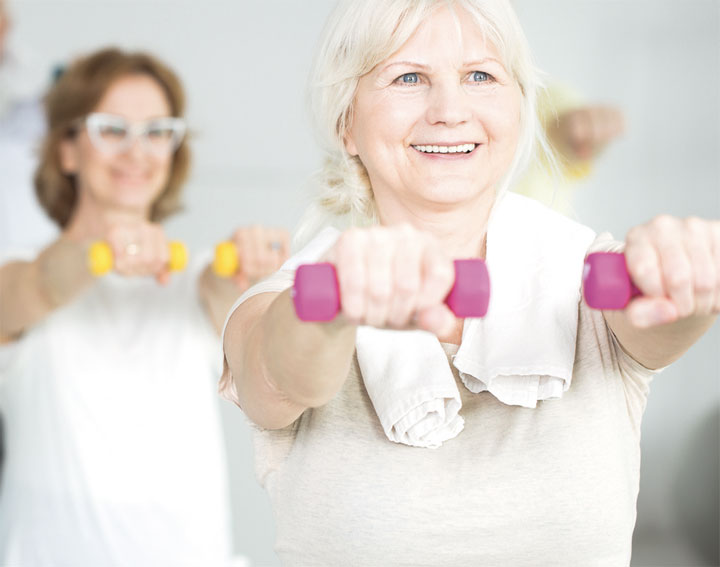 STAYING SAFE ONLINE
To make the most of these deals, it's impossible to avoid using the internet and sharing important information on line. Don't let the risks deter you from taking advantage of the great offers we have described in this article, but do take care and follow the advice of AgeUK below:
● Fake websites
Scammers can create fake websites that look official, requesting you to provide personal or financial information. For example, a fake bank website may be set up asking you to update your account or security information. Often, they will look very similar, and only a few tiny details may be different. There are also websites which are set up to look like a copy of a service offered by Government websites. Although they are not necessarily illegal, these websites charge extra money if you use them rather than going directly through the official government department. If you aren't sure about which website to use, go through GOV.UK, the Government's official website.
● Email scams
Scammers will send bogus emails in the hope that people will enter their personal details. If you see a suspicious email, don't reply with your details or open any links or documents.
To help protect you while shopping or banking online, follow these simple tips:
● Beware of pop-up messages that warn you about a website's security certificate. They may direct you to a fake website that's designed to get you to hand over your security details.
● Use online retailers with a good reputation, as either high-street shops or established online stores.
● Cross-check information on the internet to see if anyone has experienced problems with the retailer.
● If a deal looks too good to be true, it probably is, and be cautious of anything offered in an unsolicited email.
DON'T MISS OUT!
As the saying goes, there is no such thing as a free lunch, but it's well worth making sure you are not missing out on these great offers. Just remember to take care on line and only trust well-known companies!